Winter Olympics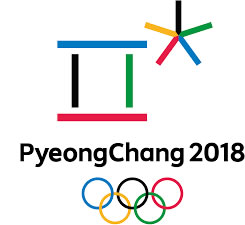 I am really enjoying watching the Winter Olympics in South Korea at the moment. There are some sports I cannot relate to, but ice-skating is a beautiful, high pressure sport and it is tremendously exciting to watch the snowboarders. Downhill skiing looks completely crazy and the fastest I have ever skied at is about 60km/h which to me was frighteningly fast so I am really amazed at these daredevils! So many of the events are just more exciting or fun than the summer Olympics and I really enjoy watching them. The Olympics are not on at times that really suit South Africans, but the repeats are well worth watching. Are any of you are currently watching the Winter Olympics from PyeongChang.



Goodbye Zuma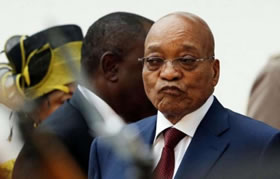 I think we are all generally delighted to say goodbye to Jacob Zuma. I know he says he is very popular with a certain element within the ANC, but I would imagine it is more limited than he thinks it is, and limited largely to those who benefitted with him.
I think that popularity will also diminish as more and more is written and comes out about what happened during his presidency. South Africa has really been taken to a bad place politically and it is going to take some amazing work to get it back from where it has been dragged down to. Goodbye Jacob Zuma and may we never have as bad a leader as you in the new South Africa ever again.



Pharmacy group to stop airbrushing beauty photos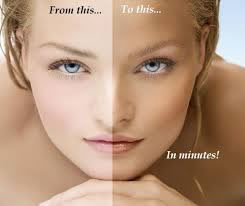 I was quite impressed to read that the CVS Group in America would stop airbrushing images on its beauty products. They say in future they will start showing a watermark on images that have not been airbrushed so that you know what the model really looks like the picture, because most of the time the star or model does not. I think that is a great idea because quite honestly, we live in a world where there is way too much pressure, especially on young people, to try and look like stars and they just don't realise that they cannot even begin to look like a star because not even the star looks like their own photos! Photoshop is a masterful programme and pictures are slimmed down, lines removed, freckles and bumps erased and it sometimes gets to absolutely ridiculous extremes.
They say it is time to start reducing the amount of airbrushing and that the company needs to be more transparent and authentic, with the women who come into their stores to buy beauty products. I think it is a great idea. What do you think?



My Gran and scared of retirement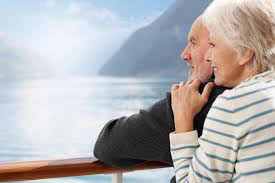 I think the most important thing that anybody can do for their children is to give them a love for reading. I grew up in a house where reading the newspaper daily has always been encouraged, and more than that I had my Gran, who was a school teacher, basically tutor me up until when she died when I was in Std 4, which was a huge blow in my life. I have never written about my Gran before, but she was particularly influential in my life and I used to sleep at her house once a week and spent most of Saturday with her and my grandfather, who I think was her fourth husband. She was a very good woman and she died 6 months after retiring – for example, when I used to speak to one of my former staff members who had subsequently died, Abey, and he always used to tell me he was going to retire - I always told him that I am very nervous of retirement because one of the most special people in my life died immediately after retirement.



Favourite holiday destinations in South Africa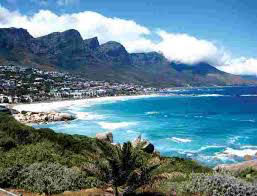 Obviously, some of you who go through my blog travel and travel quite a bit internationally, but I wanted to confine this blog to your favourite holiday destinations in South Africa. It does not necessarily have to be the beauty of Cape Town or the relaxation of a camp within the Kruger Park (some of the finest value for money holidays that you could ever have). Maybe it is just a beach house somewhere along a more deserted piece of the coast, etc. I want to know from you what your favourite holiday spots in South Africa are?
From my perspective, and we did not have much money when I grew up and we used to go on a lot of caravan holidays, which I have to tell you, from a teenage point of view, are probably about the best holidays you can go on. There are a lot of teenagers in caravan parks, it is a pretty good way to meet quite a few people and it is lots of fun. I did not enjoy having to wash dishes after braais and the skottel always takes a lot of effort to clean properly, but I have really fond memories of three week holidays by various beaches on the Natal South Coast – and we generally avoided the two busy places and went further away from the big cities - as well as many in the mountains.
I guess I tried to look for similar holiday spots for my children – alternating between the mountains, which I love, because quite a few of the holidays when I was around 10 to 13 years old were spent in the Drakensberg Mountains and beach holidays. Insofar as saving money is concerned, beach holidays are probably the best way to go, because honestly, you give children a little bit of sand and sea and that is them taken care of for 10 or 12 hours. They do of course have risks, and I recall on one particular day at Umhlanga Rocks seeing two bodies of what I understood to be children aged about 12 years old covered with the silver foil wrappings after they had fallen off rocks, knocked themselves unconscious and drowned, but you are probably equally at risk of being bitten by snakes in the mountains, so you cannot completely avoid risk either. Not to mention, statistically of course, that every time your children are driving in your car with you, you are probably more at danger than being at the seaside with them. What are your favourite holiday destinations? It does not necessarily have to be a specific named place, but it can be a general type of holiday.



Word of mouth still works best
When I go through all the new cases that come into our firm, and we don't do as many now, with the changed law, as we did before 2008, I see what works in attracting new clients. What works better than anything else is ultimately word of mouth.
The vast majority of our referrals come from people who have been previous clients or know previous clients of us. Sure, they hear the adverts, they know our adverts and you are familiar with them, but in a time when many of our competitors are sending around touts to people's houses to sign them up, it is very helpful to be able to rely on word of mouth. As a result, the clients that we have are typically a lot more sophisticated than firms of attorneys who use touts more extensively, because the more sophisticated people are less susceptible to touts. A variety of promises are made to people, and we certainly come across people who are with other attorneys who were induced to sign up with them, by those attorneys claiming that they either work with us or that we represent the Road Accident Fund and they will represent the client, but settle the case with our firm. In other words, they blatantly mislead and lie to the clients in order to sign them up. Touting is considered unethical by the legal profession and can lead to considerable trouble for an attorney if they are exposed for this type of behaviour.
Another risk that these attorneys take is that many of the touts are involved with selling fraudulent claims to one firm after another. Those attorneys that do work with touts expose themselves to the risk of dealing with these fraudulent cases including the loss of money that they invest in medico legal reports, etc for those cases, not to mention buying them.



Would you hire the person you spoke to?
I recently did a customer service survey for an international airline. It had all the usual questions, and I don't fill in these surveys unless they are very short, but it had one critical question. It is a question that everybody should ask of themselves and the service they give and that is they asked me if "Would you hire the person who you spoke to on the phone if you owned a customer service company?" I found the customer service company part quite interesting because I would imagine any company where people have to take calls from the public has to be a customer service company – whether they are doctors, engineers or the like.
The bottom line is, if somebody would not want to hire you, based on the way you dealt with them on a phone call, you probably should not be talking to customers in the first place. That question is so much more important than the usual questions as to whether or not you were satisfied with the outcome of the call, etc. Other questions they had to ask included whether I agreed that the person I spoke to understood the reason for my call and showed that he/she cared and valued my time.



Semigration to the Western Cape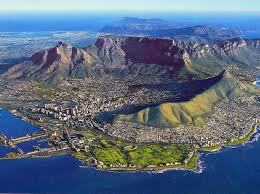 There has been a tremendous move with people from Johannesburg and Durban moving into the Western Cape in recent years. In fact, the move has been so dramatic that high-end properties in Gauteng have for a number of years not really been going up, whereas in the Cape sales have been booming. The Cape has its own problems including severe water shortages and the prices there are beginning to price people out of the market as well, but there is no doubt, if nothing else, that the Cape is the place where people with money ultimately retire. All sorts of middle-class people are also being drawn to the Cape for a variety of reasons including the fact that it is a very well managed Province and Cape Town in particular as one of the best managed cities in South Africa. That is apart from the natural beauty of the Cape. I love the Cape and in fact all of my racehorses, apart from Master Sabina, are now based with my trainers in the Cape, the Snaith's, and I love to find any excuse to go to Cape Town.
A lot of the sales are in areas like Rondebosch, Claremont, Plumstead and Wineberg in the R2,5 million price range. Finally, here is the price growth – the Western Cape prices have grown 53,7% over the last 5 years and Gauteng has grown 24,7%. In other words, the Cape is growing twice as fast as Gauteng. I think though, before this move becomes a stampede, it is going to require one or two big companies like Discovery for example to announce a head office or a big move of say 5,000 or 6,000 staff, etc and until then, the Cape is going to struggle with actually having the jobs to provide to all of the people that are trying to move there at the moment. It doesn't have the major companies and that's what is missing from its future growth.



Walking and texting law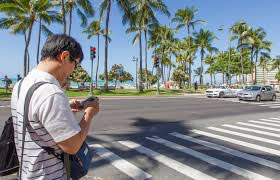 Honolulu in Hawaii has come up with a new law to address the problems of people who text and walk while they cross streets. Anybody doing that now gets a $35 fine. I think that is a pretty good idea, although it is something I have been guilty of myself in the past. We all are just so glued to our phones these days that we don't realise how dangerous it is. I think if in South Africa we had to pay R475 every time we were caught texting, while crossing a street, we might take it a little bit more seriously. On the other hand, there are so many people who don't pay fines and don't follow any rules that it might not worry them.



Things looking fantastic for South Africa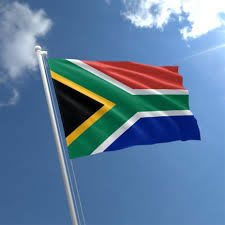 I must say that the ANC NEC meeting in December produced the result that most business people and most city dwellers were hoping for. The more rural people still supported their usual candidate, in this case Jacob Zuma's ex-wife, and that was to be expected. It is sad that the result was actually so close because between the two candidates I think one stood out by a mile and it is unfortunate that he won so narrowly, but it is still fantastic that he won. We saw an immediate bounce back in the Rand from around R14 in early December to constant strengthening the second it was suggested that Cyril Ramaphosa might be the likely favourite and more improvement after he did indeed win, even though the Rand was about R13,30 by the time of the conference because once words started leaking that he had more delegates, the Rand started improving there and then.
People forget how this flows into so many things and I am not saying that the Rand will remain strong – I think that over time it will start weakening again and it is going to depend on what the ANC does going forward – but in one quick move after 2 ½ years of slide in our currency putting us back to where we were in about mid-2015. Again, this illustrates the importance of making the correct choices, the importance of people taking part in marches, parades, speaking out and of course turning up to vote when it counts.
Some people might say, well, what difference will it make to me? The first difference you will see is a drop in the petrol price because the Rand is stronger. You will pay less money to travel somewhere (until the Government again raises fuel levies) and the cost of things imported from overseas will cost a little bit less. The companies that are transporting the groceries and vegetables to stores where you buy from will charge a little bit less for those things, so it either will not go up as much as was anticipated or otherwise in some cases they may come down. The benefits of living in a healthy economy are immense and there is a long, long way to go, but we must not underestimate the importance of a good result like this. It is time we grab South Africa back for South Africans and not for one family from India and another family from KwaZulu-Natal.



Favourite season – what is yours?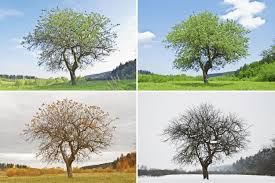 What is your favourite season? I tend to try to find something in most seasons that I love and in Gauteng I would probably say I like the period around March/April the best. One starts to see the beautiful colours of autumn, and you still have the warmth of summer. It is a wonderful time to play golf, although sometimes there are so many leaves on the ground that it is hard to find your ball underneath them, even though you have not necessarily hit it in a bad place. Winter has its own beauty and summer of course is magnificent. I just don't think that nature looks as beautiful in summer, when everything is the same bright green, and certainly if, for example, you love a place like the Kruger National Park or other nature reserves, then summer really is not the best season for that. The bush gets much thicker, the vegetation grows more and you cannot see as many animals as you can in winter when a lot of the plants have shed their leaves, etc.



More about The Four – Scott Galloway – part II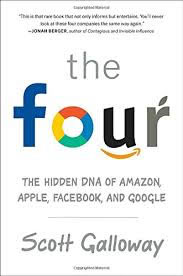 Most of you would know that Apple has its head office registered in Ireland and all sorts of businesses in other countries and essentially, as I understand it, pays a tax rate of about 2% or 3% in the USA, even though that is where its staff members are based. Big companies end up profiting out of countries where they are based, but hardly paying any tax by ectracting benefits out of more desperate countries like Ireland.
Amazon is well-known for tactics with staff - as soon as staff become more experienced and more qualified, they simply replace them with cheaper staff sourced from other countries that are desperate to obviously get the opportunity to move to America and to be paid more. In that regard, both Microsoft and Amazon would hire huge numbers of staff from Asia, India, Pakistan and various other countries in those areas – but at a cost to the current, older and more experienced staff who are essentially replaced.
Amazon's culture is meant to be so brutal that a small percentage of staff last longer than two years at Amazon and of course, at holiday time when the packages increase, they hire seasonal labour to come in and work for about a month or so to attend to all the parcels, packaging and extra deliveries. Facebook, believe it or not, has a feature that allows, when you have the app on your phone, Facebook to use your phone's microphone to monitor audio which can then in turn be used by its computers to try and work out what to sell to you. They have remarkable power, but as we saw at the recent US election, they seemed, for many months, to claim to have no knowledge of Russian adverts placed on Facebook in favour of now President Trump. As critics have pointed out, they never rectify things either by sending a message to the same people who they know have clicked on what is a fake news advert, or dishonest propaganda, that what they have read has in fact been put out by a secretive arm of the Russian government. It would not cost them a thing to alert everybody who had seen such news or items.
The opinion of the author, Galloway, who is a lecturer at New York University, is that retail is not dead, companies like Sephora are of course showing the way, but that retail is dead for the middle-class and will be ridden over by Amazon ultimately. The book is an essential read for anybody who is interested in retail and how shops work and which businesses are failing as well as technology. These are the most important companies in the world at the moment, regardless of whether you have a love affair with a Samsung product or some other company that the book does not consider one of the big four, or whether you love your iPhone, or you hate it, you will find an explanation as to why the company dominates and how for the foreseeable future the competition simply cannot get close to them because it is just not sexy to own a phone by any other company. There is only one upmarket brand, and that is Apple and the book mocks Apple and say that it is ridiculous, but it is also simply the reality. If the other brands want to compete, they will have to get themselves stores in upmarket shopping centres which send out the message in the first place that it is an upmarket product. Whether one is a fool for being manipulated or not, it is important to understand the basics and the principles behind it and to understand that, for example, Apple products are designed first and foremost with beauty in mind and long after that is consideration given to anything else. Its beauty and image, and it will remind every business why your offices cannot be situated in a bad area, and they cannot look terrible and your receptionist and staff who interact with clients always have to look at their best. If you don't, you are sending out the wrong message.





Johannesburg based attorney specializing in personal injury matters including Road Accident Fund claims and medical negligence matters. My interests include golf, reading and the internet and the way it is constantly developing. I have a passion for life and a desire for less stress!

Have you been injured in a motor accident?

Recent Settlements
Lumbar spine compression fractures
R2 500 000.00
Severe hip fracture requiring total hip replacements
R3 305 000.00
Head injury with disfiguring facial scaring of a young female
R4 000 000.00
Whiplash and compression fracture of the spine
R4 000 000.00
Broken Femora
R1 914 416.00
Broken Femur and Patella
R770 881.15
Loss of Support for two minor children
R2 649 968.00
Fracture of the right Humerus, fracture of the pubi rami, abdominal injuries, head injury
R4 613 352.95
Fracture of the right femur, Fracture of the right tibia-fibula
R1 200 000.00
Broken Jaw, Right Shoulder Injury, Mild head injury
R1 100 000.00
Degloving injuries to the hips, legs and ankle
R877 773.00
Head injury
R 2 734 295.12
Fractured pelvis
R1 355 881.53
Damaged tendons in left arm
R679 688.03
Fractured left hand
R692 164.48
Amputated right lower leg with loss of income
R3 921 000.00
Fractured left foot
R600 000.00
Head injury and multiple facial fractures
R5 000 000.00
Head injury, compound fracture right femur, right tib and fib fracture, and injury to the spleen
R4 529 672.06
Head injury, multiple facial fractures, collapsed lung and a fracture to the right frontal bone
R2 890 592.77
Loss of support
R5 144 000.00