SABC policy on violent protests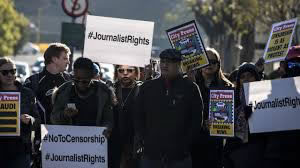 It is amazing that the SABC will continue with its policy on not giving any coverage to violent protests. This has now already been held to be invalid by ICASA who said that no absolute ban can be placed on a subject, and that "South Africa is not, as in the apartheid era, a dictatorship." They should try telling that to Hlaudi Motsoeneng, who has ignored much more than just ICASA so far! There seems to be an approach at the SABC to simply ignore anybody's findings and do whatever you want, or at least until after the elections. The fact of the matter is the SABC has become a mouthpiece for the ANC and ahead of elections there are certain things that they just don't want to be covered.
Journalists have been suspended, his permanent appointment as Chief Operating Officer of the SABC has already been set aside and of course he has already been featured in the report of the Public Protector, Thuli Madonsela, where they found that he fabricated his Matric qualification and also simply increased his salary without following any valid procedures, from R1,5 million to R2,4 million in one year. I think this is a very good example of what we are going to see in the years ahead, as the ANC tries, through the various entities it controls, to reduce the coverage and support of minority parties like the EFF and the DA as they grow in popularity. Controlling your public broadcasters, Vladimir Putin has shown in Russia, is crucial for controlling votes and Putin has effectively ensured, no matter what he does, that he will never lose popularity because essentially all independent media in Russia has either been closed down or terribly intimidated. We are lucky that the same situation does not exist in South Africa, but for the vast majority of our population the only news that they see is what is shown on the SABC and that is why there is such a fight to control the news that they see.



Over-booking flights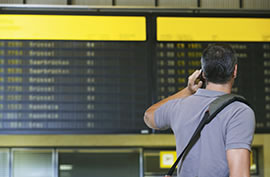 Those that do not fly regularly are sometimes caught unaware by an unusual business practice of the airlines. Their practice is to routinely over-book flights on the basis that they know that a certain percentage of clients don't turn up in time for those flights. In other words, if there are 200 seats on an aeroplane they may sell 220 seats on the assumption that, for example, 20 people will not turn up. If everybody turns up they then have a problem and they have to put some of the people on another flight – notwithstanding the fact that they have paid to be on that flight.
This has happened to me on two occasions and I had to have a considerable argument to get on the flight. At that time, if you bought a more expensive ticket, they will prioritise you at the expense of somebody who has paid less money – which is ridiculously unfair, because both of you have paid for the flight in the first place! I believe that this is a harmful business practice and really should not be allowed. It also leads to extra profits for the airline on the basis of a service that they do not supply. Even if there is an economic rationale for this, it should at least be done with some common sense.
In that regard, for example, the airlines are well aware, when they are full with bookings to a city ahead of a rugby test or the Durban July, that the vast majority of people are going to show up for their flights. One can always bet that one or two business people may not show up for their regular Monday to Friday flights, but if there is a major event in a specific city, of which they are no doubt aware and can see in terms of the volumes of bookings, it does not make sense then to overcrowd your flights to such an extent that people who paid to be on them cannot travel. Unfortunately, this is a common practice, and the only advice you can give somebody is that you need to arrive and check in earlier for flights when you know that the flights were going to be busy. It is called looking after yourself, in a world where the airline has effectively sold the seat to you and to somebody else. Unfortunately, you have to make sure that you are one of the first 200 passengers to get there and not in the last 20 as per my example above.



Uber testing a self-driving car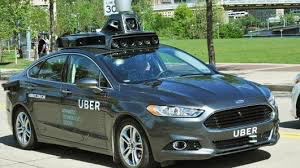 Self-driving cars are not new and we all know that Google, for example, was testing them extensively in parts of America. It was interesting to see that Uber is getting in on the act as well. One sort of imagines, when one is paying for a car service or an equivalent of a taxi driver that an actual taxi driver is going to arrive, but obviously they are now even getting to the point where they are thinking of cutting out those drivers!
I am sure that is still a long way away, but it raises a number of questions. Firstly, there are all the questions about safety and how comfortable you will feel, even at a reduced rate, getting into a car driven by a computer. The other issue that we all forget in these amazing times is that we are slowly beginning to replace all the jobs done by human beings, with automation. More and more jobs are going to be lost to automation and it is going to cause a lot more pain around the world and particularly in countries like South Africa. Many don't appreciate that mining overseas is much more automated than it is in South Africa and with all the dramas, the strikes and the deaths involved in mining in recent years as well as the demands for much higher salaries one wonders how long there is to go before we get to a situation where many of those companies start automating in South Africa as well with the resultant further losses of jobs.
Back to the topic though – how comfortable would you be to get into a car driven by a computer? Or at 2am in the morning is that sometimes safer than some of the taxi drivers and services in Johannesburg? I have called services after a few drinks where the drivers were so bad, that I immediately found myself sobered up!



Trump - not so different after all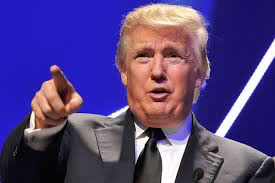 Donald Trump, while campaigning to become the Republican candidate, made a big deal about the fact that he was self-funding, and he said he was not taking money from any people with any interest, because he did not want to be bound by them. He was not really funding himself, he was selling hats and making a huge profit on them which is what was largely financing his campaign – but if that is not enough, he has now revealed that in fact he was "lending" the money to his campaign. He has left the door open to getting that money back from the Republican Party, now that he has won the candidacy!
I am not sure if he will do that because it will look awful, but on national television he certainly indicated that he may consider getting his $30 million that he has invested in his own campaign "back". All the promises of course of being self-funded and not raising funds from other people are long since forgotten and he has already got a Las Vegas Casino owner to promise him $100 million. This is a man who has told us, repeatedly, that he will not owe loyalty to anybody when he is the President because he will not have taken their money – well one casino owner alone is giving him $100 million, so who of you expect him to take a tough line on Las Vegas casinos if he is elected President? It just exposes the hypocrisy of most politicians, but particularly him, because this is the one aspect where he claimed he was so different to everybody else – that he was not going to take any money from any interested people and that he was self-funding his campaign, which now turns out to have been a "loan" to his own campaign.



Phone stacking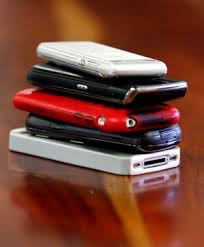 If you are wondering what phone stacking is – well, read on to find out! It is an effort by people to get people interacting more socially, particularly when they go out for drinks or to a restaurant as opposed to interacting with their telephones. Essentially, if for example you go out with a group of 5 other people, you all put your phones together on the table in a stack on top of each other, face down. The first person to pick up their phone pays the bill for the entire group.
Apparently, this works wonders, and most of the time nobody picks up a phone and then you all divide your bill equally, but it certainly does motivate those, who wish to grab their phone all the time, to show just a little bit of self-control and resist that urge. It is so easy to criticise the youth of today who are all developing hunchbacks, while they lean over iPads, iPhones and computers given to them by their parents, but in most cases it is the parents, who complain about too much screen time, that spend half their time, in front of the children, fiddling with their phones. Of course, like me, they always try to justify that what they are busy with is actually an important message that has to be dealt with urgently. The phone has become an all-encompassing device and these days, if you have an automated programmed car, you can even use it to summon your car to the front door, to turn on the air-conditioning before you get into it and not to mention using your phone for keyless driving, but you really don't need to know the latest weather reports, currency rates and to check your e-mails at Friday night at 8pm when you are out with friends!



60 percent of Grade 4s cannot read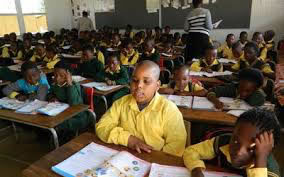 I was horrified, while listening to Radio 702 recently that apparently 60% of children in Grade 4 in South Africa still cannot read properly. Every one of my children, and that is thanks to my wife's efforts, has been able to read before they have started Grade 1. That is obviously the benefit of somebody putting in extra time at home in the evenings, but the truth of the matter is children start getting taught how to read in Grade 1 at school and they should all be able to read by the end of Grade 1, and if there are problems, by the end of Grade 2.
When one hears that 60% of children cannot read by the end of Grade 4, in all fairness to the children, it cannot be a reflection on them. It has to be a reflection on the quality of teaching at their schools. It is not possible that I can have a 5 year old, taught by my wife, who can read, but that the average 9 year old in Grade 4 in South Africa still cannot read! Obviously, this does not relate to many of the schools that the children of those reading my blog go to, but it does also show you some of the inequalities in our education, the legacy of the apartheid education system and obviously a Department of Education that is not functioning properly and is not properly run. Quite frankly, just on that basis alone I would fire the Minister of Education.



Making a mistake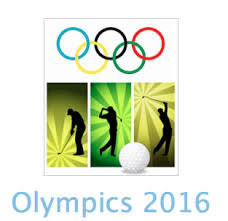 I must say I was very disappointed as a golfer to read that Charl Schwartzel and Louis Oosthuizen will be missing the Rio Olympics. It is the first Olympics, in a very long time, to include golf as a sport and really golf should not have been missing all these years.
I appreciate that right now they probably think it is not much of an issue, but I do think when they get to the end of their careers they may well regret this. The Olympics take place every four years, and while it is not as important as the majors, to a worldwide audience it certainly is, and these are two were our best chances at obtaining a medal. Branden Grace is certainly a fine player at the moment, and will no doubt do well, but I would feel so much happier if one of the other two was at least joining him – Louis Oosthuizen is after all rated high up in the world ratings. It gives a wonderful opportunity to someone like Jaco van Zyl to take part that I think it is a mistake to snub the Olympics, whatever the reasons are, and I am sad to see that. There may be other reasons that we don't know about, but the media certainly creates an impression that it is largely about money – you don't win money when you take part in the Olympics, and you will have to cover your own expenses and caddies etc but you do get to represent your country and to promote the sport of golf. Like Ernie Els, Retief Goosen and Trevor Immelman they also reside, if not full-time, as the others do, on a part of the year basis in their Florida homes, so there would not have been much of a time zone change for them and they may not get the opportunity again in four years' time, because they may not be the top ranked players in South Africa at that time.



Feedback on the July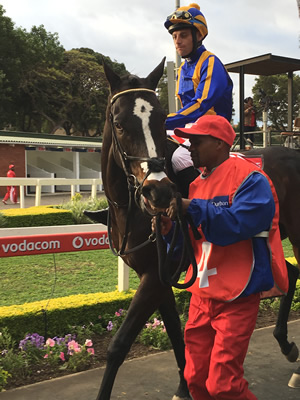 The only thing that was predictable about the July, as I wrote, was that as usual it was unpredictable. For me it is sad that the biggest day in horseracing, for the South African public anyway, is a day at a track where good horses seldom win and where it invariably turns into a lottery. It means that the average South African has a perception of horseracing as being little more than a lottery when it is so much more for the other 364 days of the year! The fact of the matter is that we go, for example to Turffontein on Champions Day, the champions will normally win, a lot more favourites will win, and where they don't win you may well have suspected that it was a race that was due to be won by the second or third favourite. It will not be one outsider after another outsider winning every race.
Master Sabina ran a good race. The race however for him was over from a few steps after the race began. In other words, for 2 minutes of the race, I knew that he could not win and that is because, from a good draw, he ended up third last in a slow run race with a win from behind. That means when they got to the final straight and started their sprint home, he was approximately 13 lengths back and had zero chance of catching everybody. He came from 16th to 9th in that time and caught up approximately 10 lengths, meaning if he had been mid-field he would not have finished further back than third, but most probably would have been second. He was the third fastest finisher, out of a field of 18 horses, over the final 400m.
It all went wrong shortly after the start when the jockey, Gavin Lerena, said that a gap opened up in front of him and for half a second he hesitated as to whether to take the gap or not and by the time he decided to take the gap it was gone. He said that it was his fault and I appreciate that, because with a course of 18 jockeys in the race not everyone will get the tactics and the strategy right.
The bottom line is Master Sabina's race was doomed from the start and with racing you target the next race which will probably be the eLan Gold Cup which is towards the end of July and it is a very long staying distance race and after that we will certainly go for the Summer Cup again in November. If he takes his place in the field it will be the fourth consecutive year that he has been in the field, although the one year he did not run because he was injured just before the race when he was the second favourite.



Oscar gets 6 years
A very brief blog - because I want your opinion. What do you think about Oscar Pistorius getting 6 years in jail for murder? Is that enough? Were the mitigating circumstances so overwhelming? What sentence do you think would be fair?



Public Protector wants to probe the Gupta family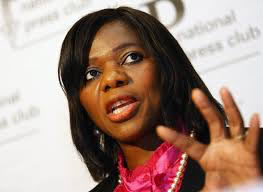 I was interested to read that Thuli Madonsela has said that she needs additional resources to investigate the Gupta family. You can rest assured that the office of the Public Protector is the least financed department in the country – because nobody in Government is going to send her extra funds at this time! She is creating an interesting dilemma for them though, with her appeal, basically to the media about advising that she has requested money to investigate the Gupta family, and whether they've had influence over the appointment of government Ministers, etc. If she is given money who knows what she would find and if she is not given money the inference will be that the Government does not want her to investigate this issue.
I think that the ANC in particular has become so good at just ignoring everything, just like Donald Trump does with anything that does not suit him, that they will ignore her request for money, or will kick it down the road until there is a new Public Protector saying that that must be dealt with by Parliament in "due course". I think either way, we are very unlikely to ever see any full report from the Public Protector's office on the Gupta family and even if she receives money, which I don't believe she will, not from Government at least, and I don't know whether she can take it from private entities without creating a conflict of interest, she will not find anybody in Government who is going to co-operate with her.



Would-be employees free from drug test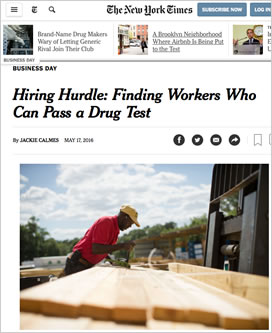 I read an interesting article recently in the New York Times, which I subscribe to on my Kindle for years, about prospective employees disappearing when a drug test was to be held. The article went on to say that all around America employers are struggling to find employees at the moment who can pass a free employment drug test, particularly amongst the white population. Apparently this is not such a problem for applicants who come from Mexico and now with marijuana legalised in some States, they say that, for example in Colorado, "To find a roofer or a painter that can pass a drug test is unheard of". Another employer said that as soon as he says the words "criminal background check" or "drug test", more than half the people waiting to apply for a job will leave straightaway!
One must not forget of course that in the USA the unemployment rate is currently just over 5%, so the vast majority of people have a job. At the end of the day it gets down to whether people want a job or not – those who want a job desperately enough are obviously going to give up drugs so that they can pass drug tests to get the jobs. On another level it has become increasingly more popular or more common for private schools in particular to do random drug testing of students – which they do by taking hair samples which can apparently show up any drugs and the type of drug taken in the last three months. Do you think schoolchildren should be tested for drugs and their parents advised if they do fail drug tests and what do you think about employees being tested?



Not for betting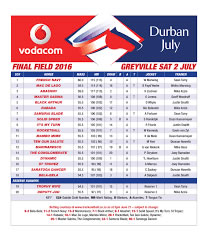 Every year when the July Handicap comes around people ask me who they can bet on. People in racing need people to bet on racing – it's what keeps the game going, and the July Day is the biggest betting day of the year.
It's also the day with the biggest fields, on the tightest tracks and that combination leads to some huge upsets. It's actually exactly the one day of the year professional punters would not bet! I am not a professional, so I will be betting, but more on things like trying to win the massive Pick 6 pool, the Jackpot and the Place Accumulator. I won't really be betting race by race on horses – including my horses. So, I am doing the exotic, risky bets and trying to win big. So far I have losing record on about 9 years out of 10 at the July and so I am used to losing bets on the day.
But for those who ask me for tips, I really just say "take a place bet on a horse you like in the July". That's the safest way of betting on the big day. A place in the July Handicap pays out to 6th place most years, whereas in a normal race it is just the top 3, so it's much easier to win on the July Handicap if they do that again this year. Who? Well, that's another question. Two years ago when Master Sabina was left out of the July, he was weighted a certainty compared to what he carries now, so I can't really tip him. In terms of a place bet, French Navy has all the credentials, he is the highest rated horse in the field and has a good draw and really, he should make the top 6. Of course he won't be paying a huge dividend but I am talking about what I consider the "safest" bet on the day – on a day when nothing, other than some surprises, and some good and bad fashion, is guaranteed.





Johannesburg based attorney specializing in personal injury matters including Road Accident Fund claims and medical negligence matters. My interests include golf, reading and the internet and the way it is constantly developing. I have a passion for life and a desire for less stress!

Have you been injured in a motor accident?

Recent Settlements
Lumbar spine compression fractures
R2 500 000.00
Severe hip fracture requiring total hip replacements
R3 305 000.00
Head injury with disfiguring facial scaring of a young female
R4 000 000.00
Whiplash and compression fracture of the spine
R4 000 000.00
Broken Femora
R1 914 416.00
Broken Femur and Patella
R770 881.15
Loss of Support for two minor children
R2 649 968.00
Fracture of the right Humerus, fracture of the pubi rami, abdominal injuries, head injury
R4 613 352.95
Fracture of the right femur, Fracture of the right tibia-fibula
R1 200 000.00
Broken Jaw, Right Shoulder Injury, Mild head injury
R1 100 000.00
Degloving injuries to the hips, legs and ankle
R877 773.00
Head injury
R 2 734 295.12
Fractured pelvis
R1 355 881.53
Damaged tendons in left arm
R679 688.03
Fractured left hand
R692 164.48
Amputated right lower leg with loss of income
R3 921 000.00
Fractured left foot
R600 000.00
Head injury and multiple facial fractures
R5 000 000.00
Head injury, compound fracture right femur, right tib and fib fracture, and injury to the spleen
R4 529 672.06
Head injury, multiple facial fractures, collapsed lung and a fracture to the right frontal bone
R2 890 592.77
Loss of support
R5 144 000.00