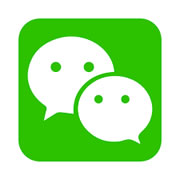 Most people in South Africa know that Naspers owns just less than one-third of the Chinese mega company, Tencent. They don't generally know what Tencent's major product is, and that is an app called WeChat. It is obviously a chatting site similar to WhatsApp, but has more functions than WhatsApp, but it is so much more than that and it is used all over China, not to mention Hong Kong, which of course is a part of China, but has a border between itself and mainland China, by almost everyone. Some of the key differences to WhatsApp would be that it would allow you for example to see other users of the app in your proximity and contact them – that is if they have made themselves searchable.
It is however much, much more and for example it is used by many people to store their money and then they use the app to pay bills. While I was travelling in China recently the businessmen I was with used the app repeatedly for example to pay taxis, but also to settle restaurant bills.
It is also very common when people meet each other to simply bring up their QR code and simply scan all their contact details into your phone. The latest service that is added is a WeChat app for the Apple watch – to my knowledge, for example, WhatsApp does not have it. Those that have WeChat would consider it a far superior service with much more functionality than WhatsApp. After seeing how huge WeChat is, I personally became more confident in Tencent. What astounds me is that a company like Naspers from little old South Africa, spotted the potential in this company so many years ago, and it is something I have written about on my blog before, mentioning Flippie Meyer, who always believe in the share and Alec Hogg, who did not, both of whom I used to play golf with prior to Flippie passing away.