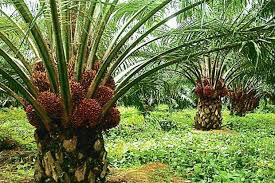 The massive coconut type palm trees you see on postcards that grow about 20 metres tall provide palm oil in their fruit typically every 2 weeks or so about 20 kg of the fruit. That oil has often been used in soap, ice cream and other things, but now it is actually getting used in fuel for diesel engines and bio-diesel.
The whole concept of palm oil sounds great, other than when you realise the tropical rain forest that has been destroyed so as to grow all these palm oil trees and in doing so the large amounts of carbon that was trapped in the soil and in trees in the forest that has been replaced is now getting released into the environment! Apparently, the forests in Indonesia have been absolutely destroyed like this and that is now dramatically affecting the environment and global warming as well.
We will never stop the problems of climate change if we don't stop destroying forests. It is one of those things though that you can do something about – when you buy anything look and see if it is made with palm oil and if it is don't buy it ever again. It is common in a lot of snacks, including things like chips, but what we cannot afford is to further damage our environment simply so that people can make more profits selling their palm oil. Stop buying products that are made with or use palm oil and you can help save the forests and ultimately our own environment.