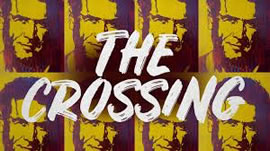 I was very touched by the tribute put together for Johnny Clegg where over 50 South African musicians recorded a song of his as a tribute to him. He is busy battling cancer now and I am guessing it must be getting very serious. To me, and I think of true South African legends and of course South Africa has been blessed with so many, and let's not even start with Nelson Mandela, etc, but I always also think of very talented artists like Zapiro, the political cartoonist, and to me, Johnny Clegg is the most famous South African musician ever. He really has a brand of music that is all about South Africa and which I have spent many years of my life listening to all over the place, especially when I am in Kruger Park, not to mention going to his various concerts. In fact, when I was chairman of the Gauteng Law Council, the Chairman got to choose a year end function that all the councillors attend and I chose a concert of Johnny Clegg and Savuka which was of course the follow-up to his original band, Juluka.
In any event, it is well worth having a look at the video of the tribute song here: https://youtu.be/WKWEEpA0HkY.
His son apparently asked Johnny what song they would like him to re-record, and to their surprise he chose "The Crossing." "The Crossing" is a song about passing from this world to another world - so it is about death.