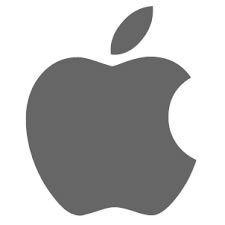 Most of you are no doubt aware of the big stumble in the Apple share price during the end of 2018 and again on 3 January 2019. Subsequent to that it improved a bit but is still about 30% down from its highs of last year. Apple blames a reduction in iPhone sales in China saying that, amongst other things, existing customers are sticking with older models but just getting new battery replacements for their iPhones.
Analysts say that the problem is that Apple is charging too much for its phones now and that is putting off many people, in particular the Chinese. The iPhone still brings in two-thirds of Apple's profits and so, when the company warned on 3 January 2019 that its results in China were looking bad the share went down 10% alone on that day. One of the investors who will be hurt by the big drop is Warren Buffett, who invested in Apple at a late stage – probably more than twice the price I sold my Apple shares for after making a profit. Of course, that means I sold my Apple shares too early, but Warren Buffett, who often complained that he did not understand the technology shares like Google, got involved in Apple very late.
Having said that, I have always seen a particular tendency in the market, particularly with American shares, where for a while they praise they can do no wrong and then for about 6 months everyone talks them down saying how bad they are and after that they talk them back up again. I would imagine people buying Apple shares at round about the current prices, while they will not make huge profits, are likely to see some gains.
*I am not an investment advisor and you should discuss any investments you make with your investment advisor and not rely on my thoughts and opinions in this blog.