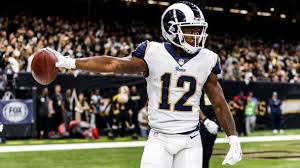 I have watched what we call American football, known by Americans simply as football, compared to what they would call "soccer", since I was about 21. In those days it was Joe Montana of the San Francisco 49'ers who was the star quarterback. In those days I used to naively think that American football was more of a softie sport, compared to rugby and that rugby was far tougher and more violent.
There is no doubt that rugby certainly has its victims with a number of schoolboys paralysed every year, particularly those who play in the scrum, but I have realised over the years that football is far more violent and injury prone than rugby. The padding really does not help you much, if somebody uses a helmet to dive, almost like a spear into your chest and ram that helmet into you. At that point you would probably prefer that they were not wearing a helmet and were using their own head to inflict that damage on you!
In recent years, with the litigation we have all read about, we all know now from the repeated concussions that NFL players suffer, many have committed suicide and suffer from an injury known as CTE, correctly known as Chronic Traumatic Encephalopathy. Of the brains of 111 dead NFL players that were examined, 110 were found to have CTE, which is basically a degenerative disease linked to repeated blows to the head. It is an extremely dangerous sport, far more dangerous than rugby and that is leaving out all the broken legs, etc that are commonly suffered. If you ever had the chance to watch the 2015 movie "Concussion" starring Will Smith and see the opening scenes showing NFL tackles then you will never, after seeing that, ever think again that rugby is more dangerous than National Football League (NFL). The Superbowl this weekend stars the Los Angeles Rams against the New England Patriots led, once again, by 41 year old Tom Brady (married to former supermodel Gisele Bundchen), and the halftime show Adam Levine and Maroon 5.