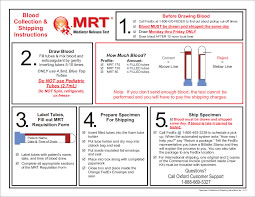 I recently did one of the most advanced blood tests that you can get to test for inflammatory responses to food and food chemicals. The rest is known as the Mediator Release Test which is patented by Oxford Biomedical Technologies. The white blood cells release cytokines, histamine and the tests that they do measure the changes in circulating white cells and diets based on the results of an MRT test dramatically reduce inflammation and symptoms.
Without going into it in much detail, when we are sensitive to food it causes inflammation within our bodies and Covid-19 has been a very good example of how bad inflammation can be because it is a disease that largely kills by inflammation. What surprised me were the things that I was most allergic to – if I singled out the worst food that I should avoid at all costs one of them is something I drank my entire life, namely cow's milk and the other three are spinach, soybean and corn. So those are four things I am never meant to have at all and luckily I phased milk out of my life over recent years and have been using almond milk, although the test now indicates that I am sensitive to almond milk as well. The thing I am the most sensitive to is soybean and of course there is milk alternatives made out of soya as well. I have a mild sensitivity to green peas, eggplant, kale, cashews, oranges, melon and even carrot, but across all the tests the thing I was least sensitive to appears to be crab!
Black pepper, which I love, also has a very low sensitivity for me, but I am just naming some of those so that you understand how detailed the tests are. They even test whether you are sensitive to the egg yolk or the egg white and from a South African point of view, whether you are sensitive to tea or rooibos tea. Neither of them affects me really, but rooibos tea affects me less. They recommend though that you completely avoid any foods that you test reactive to. None of them are going to kill me, but you don't need inflammation, excess mucus and gut issues by eating foods that you are not suited to. They help aggravate things like depression, migraine, asthma, arthritis and even epilepsy. I guess I will have to pay more attention in future, when shopping, to certainly make sure I don't get anything that involves soybean or cow's milk.