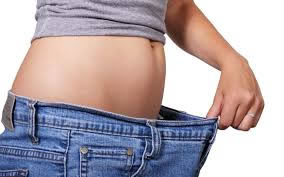 I don't think that there has ever been as much of a wake-up call for losing weight as there is now. The statistics and the reports, even if the media does not always want to go fully into the details, clearly indicate that the overwhelming majority of people who die from Covid-19 are overweight or elderly or both.
Of course, like with everything, there are always exceptions – a well-muscled, running fanatic who falls ill from the disease and dies - and that could be me or you. I am not dismissing that at all, but statistics don't lie and the vast majority of young people who are dying from this disease are not healthy. It is really a message to all of us about watching our diets and trying to make sure that we stay in a reasonable shape. That does not mean you have to be a gym fanatic, but it certainly does not mean being 20 or more kilograms overweight! It takes a bit of effort to stay in a decent shape, but not so much that the alternative – living a shorter life, suffering from a variety of conditions including diabetes, high blood pressure and being more vulnerable to diseases like this – don't make it worthwhile.
It is true, as they often write in international media, that obesity is a disease of poverty. In other words, that poorer people often go for cheaper diets which invariably are much worse foods, but in some cases it is just a weak mother at home who indulges her children with sugar and allows them to drink Coca Cola and soft drinks and feeds them junk foods. That sort of thing is almost criminal to my mind and it is really unfair when parents bring you up in that way – that you enter the adult world obese, because your parents did not educate you properly on exercise and allowed or even worse, encouraged you to eat bad food at home. It is really not an excuse to say, "I cannot help it, but my child loves ...".
It is tough when you have trained yourself to overeat and to like sugar too much to cut back on those things, but it can be done with a lot of pain and a lot of effort. Now is certainly the time and there is no point in pretending that it is just about walking a few extra steps a day – you really need to do something even harder - and that is to go through the hunger pains at a restriction in your diet and removing sugar from your diet.