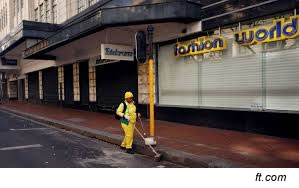 I have always said that until a vaccine is found, its going to get down to a choice between saving lives and jobs. South Africa is one of those countries where no jobs could mean more people dying than from a coronavirus. I am not surprised that people are getting tired of some of the strictest quarantine conditions in the world.
I think most people know that until a vaccine is found there is very little we can do to guarantee we won't get the disease other than stay at home and not allow anyone we live with in or out. Most people do not want to live that way and many cannot afford to live that way. Our economy and resources are not big enough to carry on like we have been, or for another shut down at a later stage.
Many have lost their jobs, many more are not being paid or will continue to not earn anything and that is going to stop them being able to feed their families or get appropriate healthcare when they need it. We cannot bring our economy and our country to its knees, for months on end, in order to save those that may die otherwise. It's a terrible choice to have to make but by re-opening that is the decision that is effectively being made. People who are most at risk can't rely on everyone else to stay inside to keep them safe – they themselves need to stay indoors and not venture out and take risks.
We need to be careful, we need to try and live more healthily and to take steps ourselves to protect our families but a shutdown hasn't achieved much and I don't think we can afford it again.