Universal income grant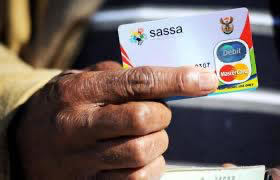 The government is suggesting a universal basic income grant from October. It will be R1,270 (if they are targeting South Africa's poverty line) a month and target about 33 million people. I actually like the idea of that as an experiment because I think it could get spending going again in the economy. A lot of countries do it in a different way – largely by printing money and I don't think many people appreciate just how much money the American government has basically printed and given to all of those who have lost their jobs during this time. All those who have lost their jobs have been given an extra Covid-19 grant of $600 a week on top of the basic income grant and close to 30 million people have received it. That is something quite large and a lot of that money is spent back into the economy.
I am not sure whether that type of thing works on a long-term basis, but this would be a good chance to try it as an experiment and then after a 6 month period reassess it. The other side though of course is once people benefit from it, they very seldom are prepared to see that it is taken away from them.



Zimbabwean farmers to be paid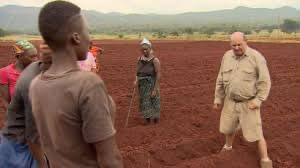 It appears that Zimbabwe's white commercial farmers, who were all thrown off their land years ago, are finally going to actually get some compensation. The seizure of their land and just handing it out to all sorts of politically connected people, not to mention alleged former freedom fighters, etc, is what really destroyed Zimbabwe's economy. Almost 90% of the population does not actually have formal employment, inflation is at 800% and there are shortages of all sorts of basics such as food and petrol. The deal has not been agreed to yet, but the Zimbabwean government is apparently offering now to pay the farmers $3,5 billion. Where exactly Zimbabwe is going to obtain that money is another question altogether and for many whose lives have been ruined it is too little too late. On the other hand, I had a terribly unpleasant experience at the hands, and on the farm, of a white Zimbabwean farmer, so I do certainly hope that he, who probably also had his farm confiscated some time after us stayed there, was not representative of the farming community as a whole. Ultimately, it is an admission by the Zimbabwean government that confiscating the lands was not a good idea and that also sends the signal to the South African government and South African farmers where this topic is still discussed from time to time. It certainly did not work out for the Zimbabwean government and then years later for agreeing to pay out the farmers, even if it is not the $10 billion they have claimed, shows you how desperate they must be to bring this dispute to an end.



Covid-19 now
As we know, from State President Cyril Ramaphosa's speech, we now get 12,000 new cases everyday or about 500 new infections every hour. Covid-19 is really spreading very fast through South Africa and all of those who had theories, some of which sounded great, about not temperatures not allowing Covid-19 to spread or the BCG vaccinations we were all given, have obviously seen those theories shot to pieces. South Africa is not special in terms of avoiding Covid-19 and all the theories that were circulated have all turned out to be absolute nonsense.
Part of the problem in South Africa is that a lot of people have been ignoring the social distancing rules and congregating in big groups even when they are collecting food supplies. People continued to attend funerals and as the State President mentioned some funerals have more than 1,000 people in attendance. As long as this continues and as long as people continue to ignore basics such as washing their hands and wearing masks, the virus will continue to spread.
Sadly South Africa, according to the State President, has a shortage of more than 12,000 health workers, mostly nurses but also doctors and physiotherapists. Some of them of course have left South Africa to go overseas where they get better opportunities and again, they don't have to deal with CCMA regulations and some of the nonsense that one has to deal with in South Africa. At least now there is some sense and instead of going to a higher alert level the President said, "… that taking the step now would not necessarily achieve a significant reduction in the rate of transmission and would come at an extraordinary economic cost, putting more livelihoods at risk and potentially causing long-lasting social harm." Is that not exactly what I said when we got the most ridiculous lockdown in the world? Did it achieve anything? Less than 1,000 cases became how many cases? People could not get food and started standing in long lines, close to each other, singing and dancing and spreading the disease further. We achieved absolutely nothing with that lockdown and it is a good thing that we are not doing things that way, but a curfew is important.
In particular, people need to understand that the days of going to nightclubs and bars are absolutely over until there is a vaccine and those types of businesses should not and cannot be allowed to reopen. Should you be able to drink at home – yes, but there is no basis to go and stand together at a bar and meet new people. Let's be honest, a lot of the young people we are hearing about catching the disease are not just getting it from breathing too closely to somebody else – they are actually kissing somebody else because it is very hard to lock up young people for a long time, and they do want to get out, meet each other and have a good time and that is precisely what is spreading the disease now so quickly between young people.
On the other hand, it is true that South Africa has a terrible problem with alcohol and that the vast majority of deaths do, as the State President said, happen at night after people have been drinking.



Pilots getting retrenched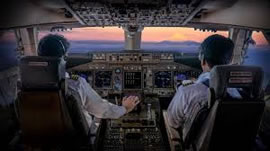 It is amazing that only few years ago we are hearing that the huge shortages that we are about to face with pilots. Many around the world are retiring and it is expensive to become a pilot, so they were struggling to recruit new young pilots. Of course, that situation will turn around later, but one of the world's biggest airlines, and I am not going to talk about all the problems that South African Airways always have, because that is just a never-ending drama, has just notified their pilots that retrenchments are coming. Delta Airlines have encouraged 7,900 of their older pilots to accept an early retirement package, and then have notified another 2,600 pilots that depending on how many of the 7,900 accept the early retirement package, some of them may need to be laid off. It is important to understand, in a country like America, when you are laid off there is not really any payment. They just lay you off and that's that – there is no system of one month plus one week's notice per year that you worked, etc – another area where South African businesses struggle to compete on an international basis because of our laws. Employees might like them, but it keeps a large percentage of the country unemployed and that then has its impact on crime.



Click here to return to the blog home page (latest 12 items).



Johannesburg based attorney specializing in personal injury matters including Road Accident Fund claims and medical negligence matters. My interests include golf, reading and the internet and the way it is constantly developing. I have a passion for life and a desire for less stress!

Have you been injured in a motor accident?

Recent Settlements
Lumbar spine compression fractures
R2 500 000.00
Severe hip fracture requiring total hip replacements
R3 305 000.00
Head injury with disfiguring facial scaring of a young female
R4 000 000.00
Whiplash and compression fracture of the spine
R4 000 000.00
Broken Femora
R1 914 416.00
Broken Femur and Patella
R770 881.15
Loss of Support for two minor children
R2 649 968.00
Fracture of the right Humerus, fracture of the pubi rami, abdominal injuries, head injury
R4 613 352.95
Fracture of the right femur, Fracture of the right tibia-fibula
R1 200 000.00
Broken Jaw, Right Shoulder Injury, Mild head injury
R1 100 000.00
Degloving injuries to the hips, legs and ankle
R877 773.00
Head injury
R 2 734 295.12
Fractured pelvis
R1 355 881.53
Damaged tendons in left arm
R679 688.03
Fractured left hand
R692 164.48
Amputated right lower leg with loss of income
R3 921 000.00
Fractured left foot
R600 000.00
Head injury and multiple facial fractures
R5 000 000.00
Head injury, compound fracture right femur, right tib and fib fracture, and injury to the spleen
R4 529 672.06
Head injury, multiple facial fractures, collapsed lung and a fracture to the right frontal bone
R2 890 592.77
Loss of support
R5 144 000.00