RAF before Parliament
The Road Accident Fund appeared before Parliament recently to submit their 2018/2019 annual report to the Parliament's Portfolio Committee on transport. Some of the media coverage of it - I presume comes from comments that the Acting CEO - Lindelwa Xingwana-Jabavu made and really are astounding. For example, it appears that Parliament were told that R9,2 billion went towards general damages and that was primarily to people not seriously injured! You don't qualify for general damages in terms of the 2008 Act unless you are seriously injured and anybody who has ever been involved in this field of work will know how badly you have to be injured just to qualify for general damages now.
To try and act as if R9,2 billion went to people who did not deserve it, because they were not seriously injured, is unacceptable. They say they paid out R40 billion in claims during that financial year, R6 billion more than the previous year of which R10,3 billion went towards legal and other experts' costs. Obviously, to a large extent they are talking about their own legal costs which of course have soared because the Road Accident Fund seems incapable of settling even small basic cases and force attorneys to take those matters the whole way to court. Although the annual report was presented to Parliament on 9 October, the Annual Report could not be found on the Road Accident Fund's website a day later, which makes it very difficult for those who are interested in reading it to see what the latest statistics indicate and hopefully that will be put on their website sooner rather than later.



Zillow calculates the value of your home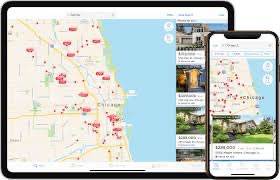 I was fascinated by an app that is popular in America, namely Zillow. I am not sure when it will come to South Africa, but some people will love it and some people will not. Zillow allows you, while driving or walking through an area to simply indicate your location and it will tell you about the valuation of all the houses around you.
If for example a friend of yours invited you to their house and while you were there you would be able to see, not only what the app currently values their house at, but when they bought their house and how much they paid! In other words, there is no more nonsense of people alleging how much their house is worth or not – because an app is going to give you a very good idea whether they are exaggerating or not.
It is of course, not going to tell you how much their mortgage is, so you will never know how much of the house is financed, although these days most of people's houses are largely financed and deposits are usually small. The app uses artificial intelligence tools and their computers apparently can view and understand images of the houses that are uploaded from satellite photographs and ascertain whether or not the house has a swimming pool, etc.



Stock Markets are very high
I have long advocated investing in the Stock Market, because it is best investment that has beaten inflation over the last 100 years or so and the returns from the Stock Market have generally been superior to property or bonds. I would say though that I find the market very expensive at the moment and have been reducing my exposure to shares over the last 6 months.
If somebody is just starting on a month to month basis, there is of course no reason to stop and one's situation depends entirely on how close one is to retirement or not. Nobody can know how long a bull market can run, but this is now already the longest bull market in history and one has to wonder how long it will run. The market has been pushed up by tax cuts for companies in America and no doubt once there is a trade deal between America and China the market will go up again, but I just cannot imagine what else, after that, can lead to it increasing much more in the next year or two. Our local Stock Market has not done well for about 5 years, so one would hope that it would not fall when other markets fall, but unfortunately generally when America goes down the rest of the world goes down regardless of whether they were doing well before then anyway.



Malcolm Gladwell - Talking to Strangers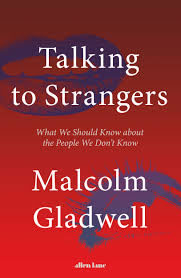 I would generally buy any book by Malcolm Gladwell, because I have enjoyed reading them in the past, even if he is certainly not my favourite author. He writes anecdotal books that are easy to read, and has had some massive hits with books like The Tipping Point, David and Goliath, Blink and Outliers. He certainly has done very well by writing books – apparently, he got a $6 million advance for his third book and he makes a fortune giving speeches as well. His latest book, Talking to Strangers, is for me the most disappointing of his books that I have read.
In short, the book basically tells you that human beings (and Judges) are not very good at picking when a liar, who is a deliberate liar, lies to us. Human beings are generally trusting people and we try to judge people on certain things we know such as if they look away from us maybe they have been dishonest, but if they make straight eye contact with us while telling a lie we would be more likely to believe it. One mistake that a lot of people make is to distrust people who don't want to make eye contact with them as if eye contact is indeed a key sign of honesty when in fact a lot of liars are actually excellent at making eye contact while telling a lie and a lot of people who tell the truth don't necessarily want eye contact. I think Gladwell is certainly very good at telling stories, but I went through the book, reading stories about Amanda Knox, Bernie Madoff and was left with no sense as to how he proposes we should actually learn from this, other than to accept that we are not very good at picking up deliberate liars and con artists.



Vaping related deaths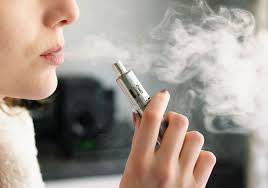 There are massive investigations going on in numerous states in America into vaping at the moment. It appears that there have been a number of deaths from vaping as well as outbreaks of lung disease. At the moment they don't know what exactly is causing this, other than it is affecting people who vape nicotine and those who vape marijuana, with ingredients such as THC, the part of marijuana that makes people high.
At the moment the suspicion focuses on Vitamin E in the vapes or specifically oil derived from Vitamin E. That oil is known as Vitamin E Acetate and it appears that when it cools down in your lungs it covers the inside of your lungs with thick oil. At the time of writing this blog there have already been 6 deaths and in excess of 450 people across 33 States in America, who had been hospitalised for this. It seems that the build-up of the fluid inside your lungs causes rare forms of pneumonia. In some cases a terrible carcinogenic, called formaldehyde has been found inside the vape liquid and the advice at the moment is to stop vaping at all until these studies are concluded.



Click here to return to the blog home page (latest 12 items).



Johannesburg based attorney specializing in personal injury matters including Road Accident Fund claims and medical negligence matters. My interests include golf, reading and the internet and the way it is constantly developing. I have a passion for life and a desire for less stress!

Have you been injured in a motor accident?

Recent Settlements
Lumbar spine compression fractures
R2 500 000.00
Severe hip fracture requiring total hip replacements
R3 305 000.00
Head injury with disfiguring facial scaring of a young female
R4 000 000.00
Whiplash and compression fracture of the spine
R4 000 000.00
Broken Femora
R1 914 416.00
Broken Femur and Patella
R770 881.15
Loss of Support for two minor children
R2 649 968.00
Fracture of the right Humerus, fracture of the pubi rami, abdominal injuries, head injury
R4 613 352.95
Fracture of the right femur, Fracture of the right tibia-fibula
R1 200 000.00
Broken Jaw, Right Shoulder Injury, Mild head injury
R1 100 000.00
Degloving injuries to the hips, legs and ankle
R877 773.00
Head injury
R 2 734 295.12
Fractured pelvis
R1 355 881.53
Damaged tendons in left arm
R679 688.03
Fractured left hand
R692 164.48
Amputated right lower leg with loss of income
R3 921 000.00
Fractured left foot
R600 000.00
Head injury and multiple facial fractures
R5 000 000.00
Head injury, compound fracture right femur, right tib and fib fracture, and injury to the spleen
R4 529 672.06
Head injury, multiple facial fractures, collapsed lung and a fracture to the right frontal bone
R2 890 592.77
Loss of support
R5 144 000.00